Bushwalks and Treks
Privacy – Instead of being amongst hordes of wandering tourists, you will only share your magical moments of seeing Sri Lanka's pristine wilderness with the other lodge guests.

All-inclusive Package – All walks and refreshments for the walks are included in your stay, with up to 4 walks for every 2 nights you stay at Ahaspokuna.
Night Walks – Our walks aren't limited to the day, experience our night walks and access to the "hides" to see animals visiting the waterhole after sundown. Elephants regularly patronise the waterhole and we have heard the roar of leopards close to camp.

Bespoke Experiences – Our regular bushwalks focus more on the birds, scenery and the history of the ground you walk on. However, we are happy to customise these walks to suit your interests.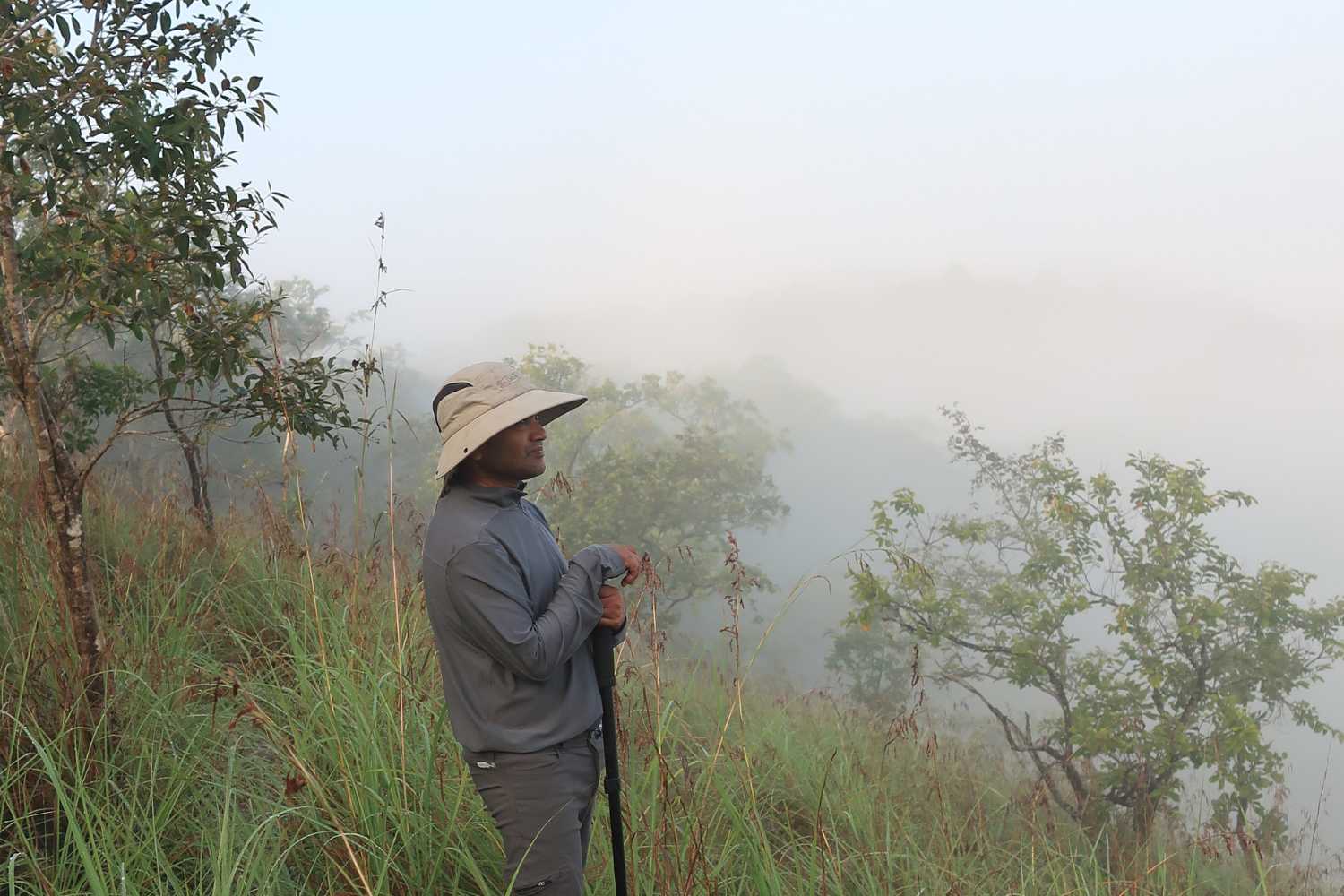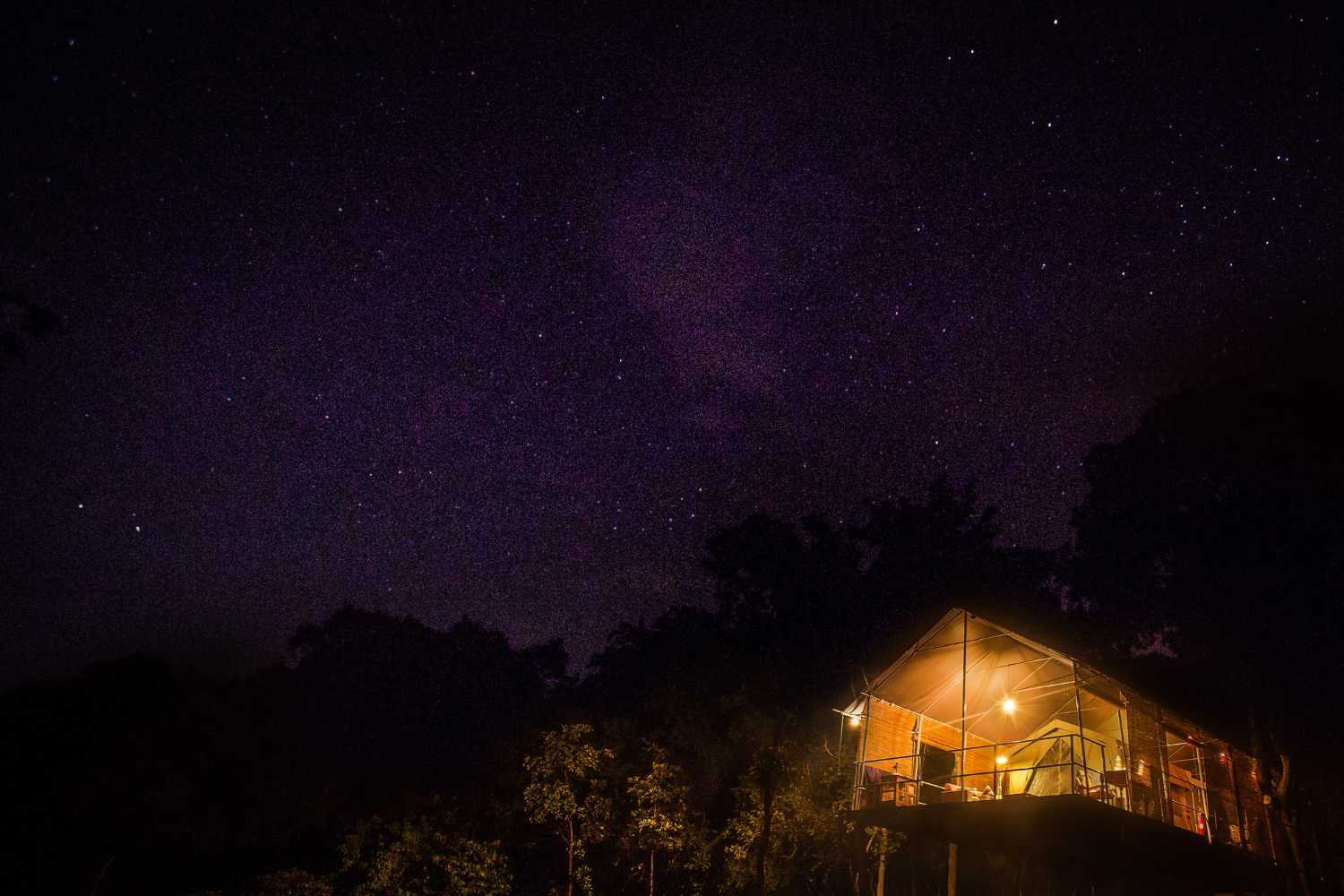 Stargazing and night walks
Sitting alone under the stars and dreaming of galaxies far, far away may be a farfetched dream for many. But, it's a dream come true at nights in Ahaspokuna. Inky black night skies, completely unspoilt by anything other than the galaxies of stars, surround you as you sit and sip on a glass of wine around the campfire. If you or your partner prefer the romantic privacy of having your own space, then look no further than your own star bed. It is probably one of the most romantic places to stargaze and share intimate moments.
However, if you are the kind who loves to stretch your legs after dinner and maybe embark on a starlight adventure, our naturalist will be delighted to show you around the campsite where you will see, hear, and even be a part of the nightlife in the forest. What more, you may hear the roar of a leopard or the trumpeting of an elephant marking their presence.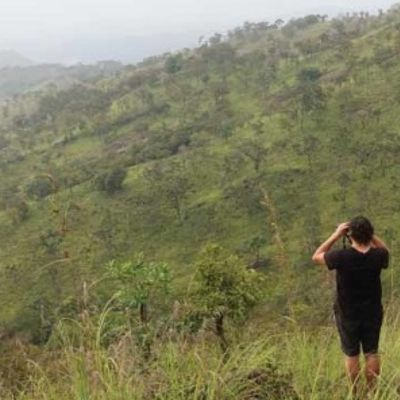 Observation Points & Hides

There are some truly magical spots at Ahaspokuna, ideal for hides, making it the perfect space for observation and photography. The area surrounding the waterhole is a haven for photographers and wildlife enthusiasts who can 'hide' and witness the wilderness undisturbed.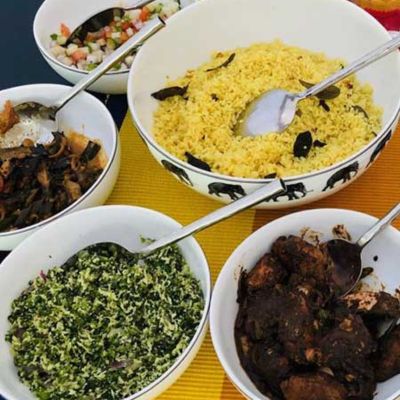 Cook with our chef
Cook with our chef! Our executive chef is happy to share his knowledge on local culinary art and technique with a private culinary class. You'll learn to make dishes enhanced by special ingredients and herbs, sourced directly from the surrounding forest patches.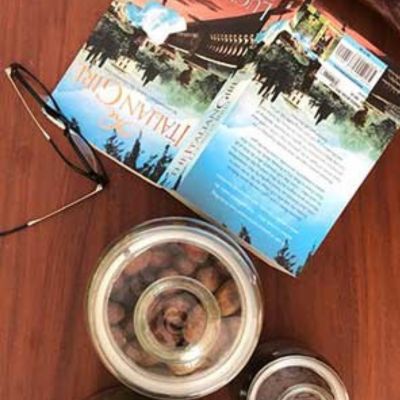 Books to read
An array of books that range from wildlife to esoteric findings in Sri Lanka and its culture, are available in your suite-tent's private library. There is very little that can match up to curling up on a comfy settee with a good book. Just let us know if you'd like to pair your book with a cup of tea!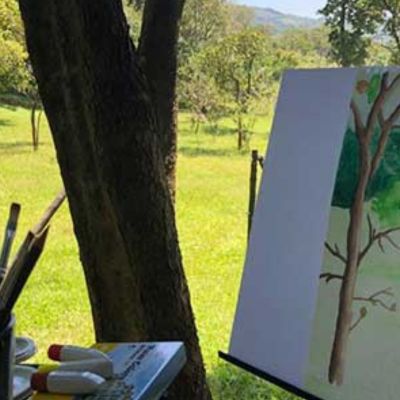 Painting
An array of books that range from wildlife to esoteric findings in Sri Lanka and its culture, are available in your suite-tent's private library. There is very little that can match up to curling up on a comfy settee with a good book. Just let us know if you'd like to pair your book with a cup of tea!
Yoga at Ahaspokuna
Yoga is so much more than just the physical practice. Yoga changes the way we think, feel, and relate to nature and others – and because of that, the way we live. Yoga is learning how to balance your life, and balance is the key to everything. What we do, say, feel, think… they all require awareness, and with this awareness one can achieve great heights. Like so, a lot has been written and said about yoga already. However, we believe yoga can only really be understood by experiencing it. After all, insights come with practice, not the other way around.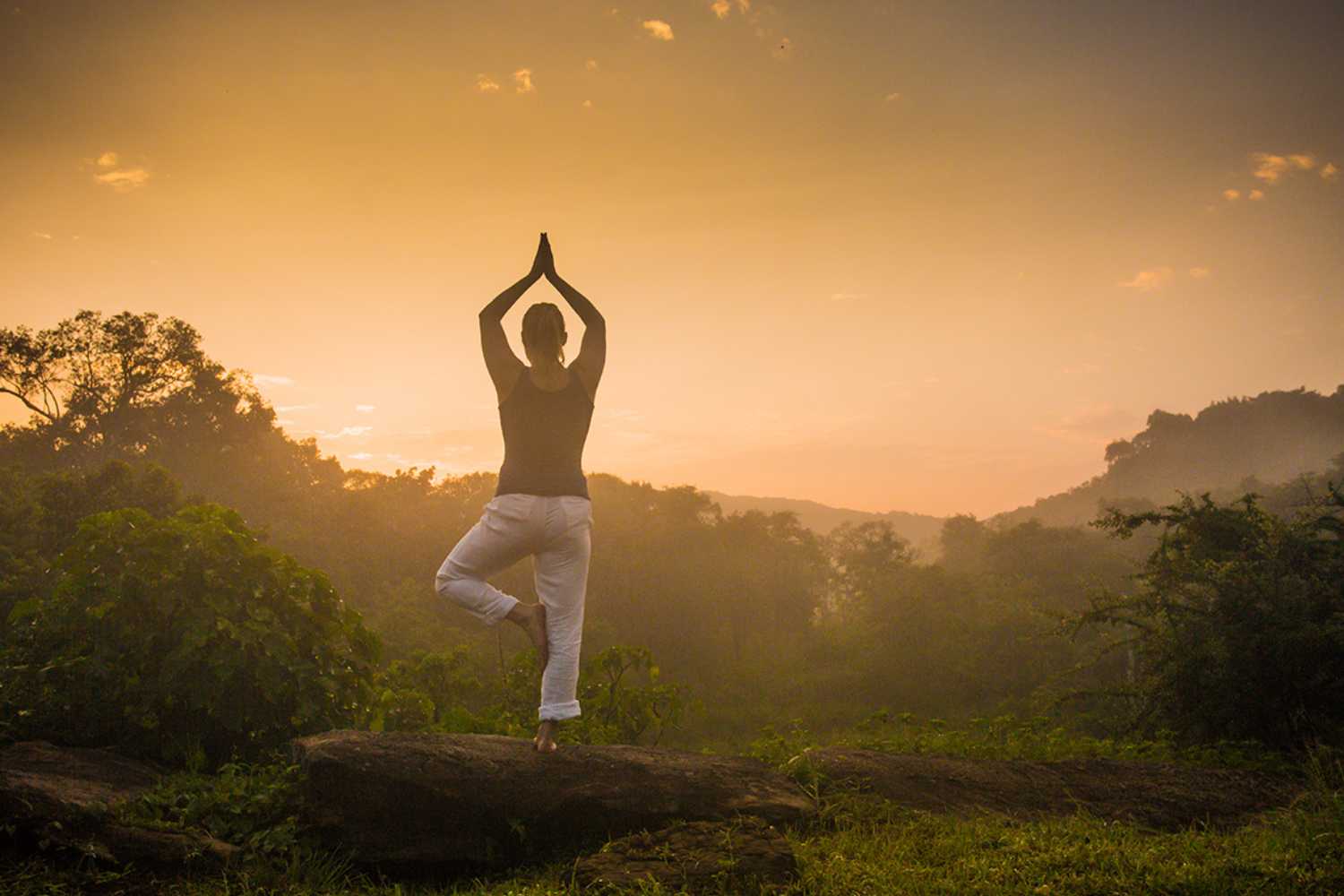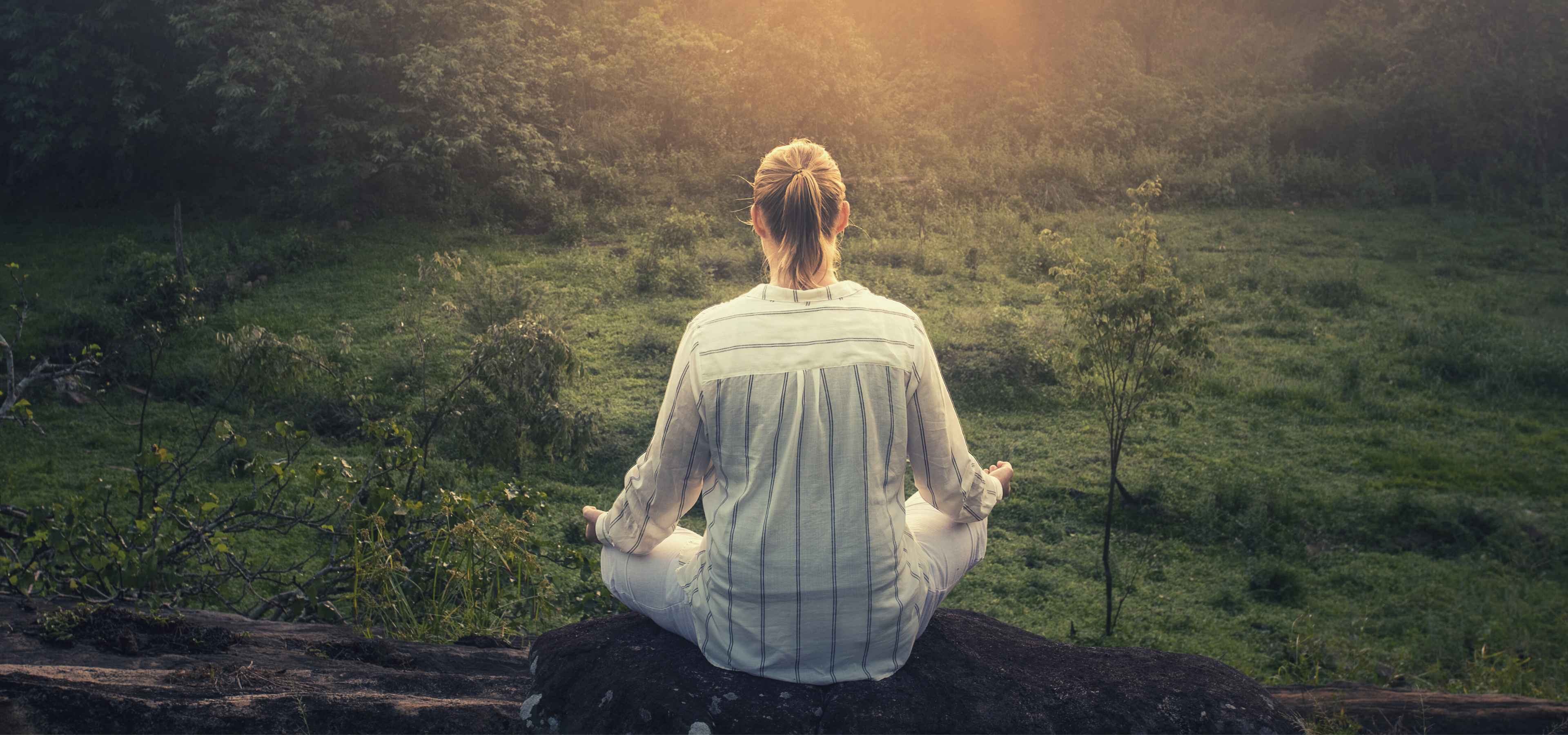 Nature Meditation
Nature Meditation at Ahaspokuna 
"Elevate your mind and find your soul"
Have you ever wondered why meditation retreats and monasteries are located in mountains or deep in forests? Nature meditations allow us to become more receptive to our natural environment. We stop viewing nature as inert and start viewing it as alive and breathing, filled with mystery and wonderment.
Nature comes delightfully alive, rekindling our exuberance and improving our state of mind. When in nature, we can learn tremendously – nature is a place where wisdom and perception come alive. Meditating outdoors also activates our entire senses and elevates mindfulness allowing us to be more alert and wakeful.
Ahaspokuna, with its calm beautiful surroundings, is a sanctuary for you to practice Nature Meditation.
As with yoga lessons, we are happy to arrange an experienced instructor for you to learn meditation at Ahaspokuna during your stay. These sessions will be followed by discussions with your instructor about mindfulness and the Buddhist way of life. Let us know if you'd like to partake in a few yoga sessions as well.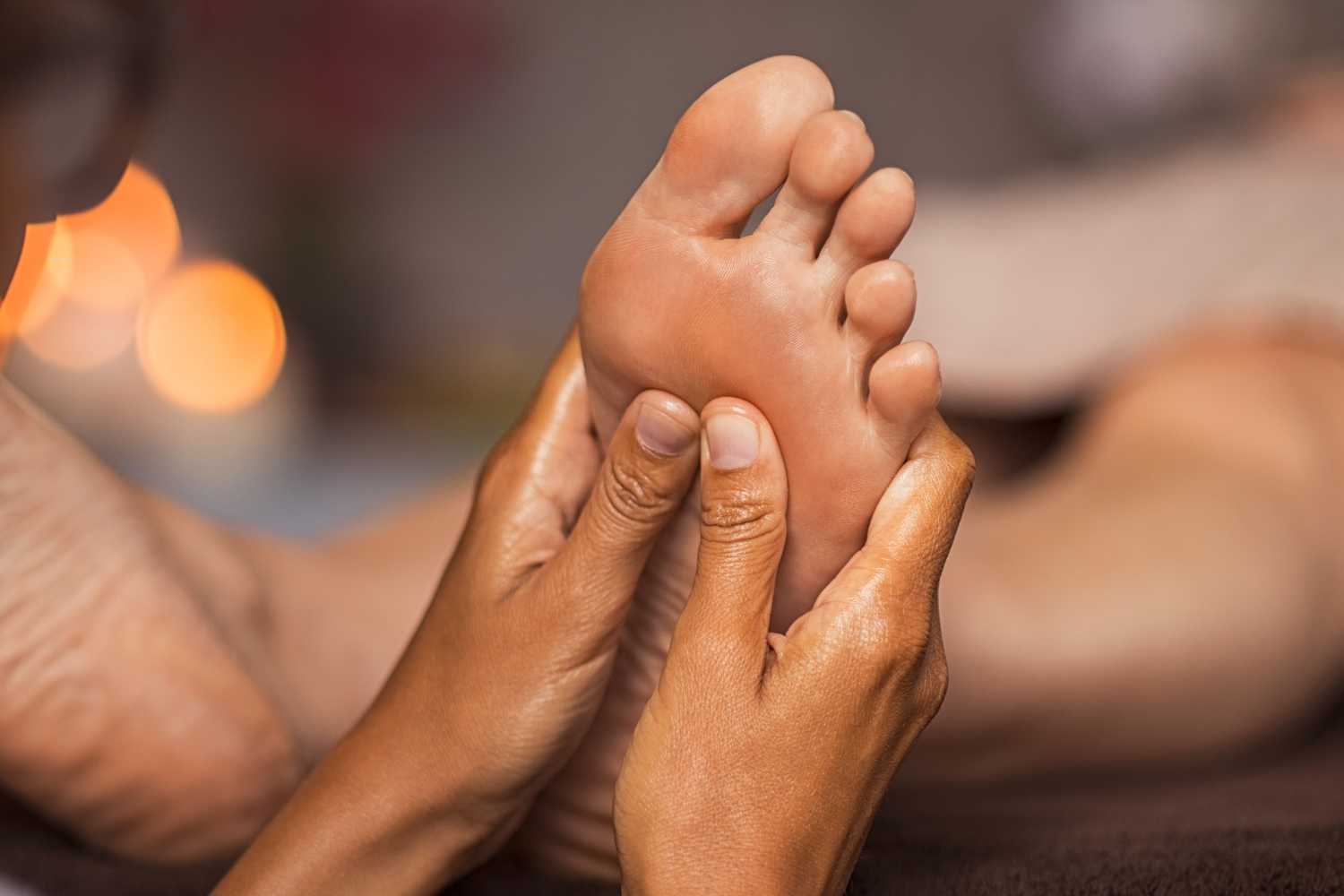 Ayurveda Massage Therapy at Ahaspokuna 
At Ahaspokuna, we are happy to arrange a professional Ayurveda Therapist for massage therapy at a pre-booked time. This is ideal following an adventurous bushwalk or an intense yoga session.
Sighting Birds and Mammals in the Wild
Love to spot hiding feathers and furs? Ahaspokuna is filled with a variety of bright-eyed birds and mammals, just waiting to be discovered. Every suite-tent is equipped with original Swarovski Binoculars and a Birding Book, furthermore, at your request, our naturalist will guide you to spotting the rarest ones from the best view points.
Excursions Beyond Ahaspokuna
Mulgama Village Experience
Mulgama, based on the foot of Ahaspokuna, is a small village that takes you back in time making you ponder what rural Sri Lanka has been once a upon a time. It has a long history in which it is believed that it held a prestigious position as the treasury during the reign of King Wimaladharmasuriya II. It is a place that is yet untouched by travellers or influenced by modernisation, mainly due its geographical disposition of isolation. The people in Mulgama reflects the pace of life that surrounds them. As a guest at Ahaspokuna, you can opt to catch a glimpse of rural Sri Lanka by stepping out for a visit in Mulgama. The experience consists of seeing the traditional paddy cultivation, the way of life of locals, the beautiful setting of the village itself and perhaps meeting a few elders in the village who are likely to share some interesting stories of Mulgama.
Journey to the Forgotten Kingdom
Duration: 9 hours
Highlights
Visiting prehistoric human settlements
Exploring the Forgotten Ruined City
Udawalawe Safari
Meeting the Village Locals
An introduction to Curd-making
Picnic breakfast by the Walawe River
Authentic country-style lunch with freshly-made curd for dessert, prepared by the locals.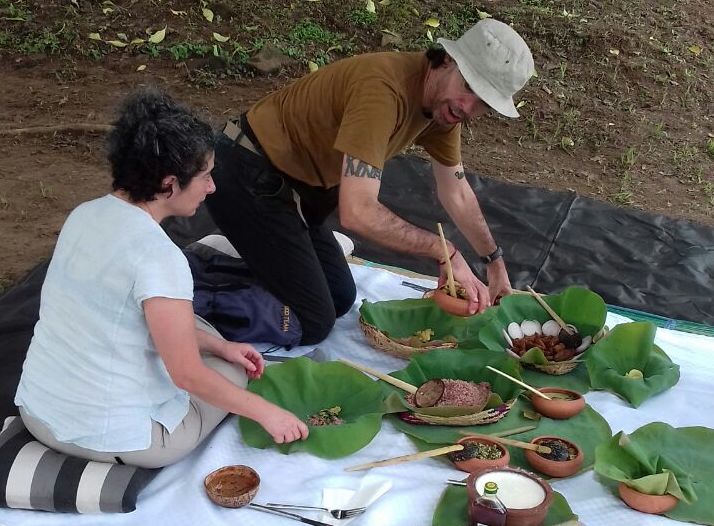 This fascinating half-day excursion will take you from Ahaspokuna to the Udawalawe National Park, famous for its Elephants. Interestingly, you will go on Safari in the northern part of the park that has barely any visitors. You will observe the wildlife in the hunting and gathering grounds of prehistoric people, explore some historical sites dating back to 103 BC surrounded by the most breathtaking scenery and interact with real local people.
Wake up to an early morning tea or coffee, served in your tent at 5:30am and then follow your guide on an easy downhill walk to the main road where a 4wd jeep will be waiting for you. As the morning sun rises around 6 am, you will head off to the Udawalawe National Park, which is an interesting 40 minute drive through a village track.
On the way, you will pay a visit to Kamal who makes his living from making curd from his own domesticated buffaloes. During the short visit to his humble home, your host will reveal the secrets of the curd-making process and provide you with a couple of pots for dessert at lunchtime.
Within about 10 minutes from Kamal's, you reach the entrance to the Udawalawe National Park which is completely cut off by a river from the busy southern section of the park. Although it is a relatively smaller area, you will have exclusive use and enjoy plenty of wildlife too.

This part of the park is very intriguing; discover the early settlement of the prehistoric "Balangoda Man" who lived 40,000 years ago, and, of course, the ruins of the Forgotten Kingdom of 103 BC. For further investigation, visiting the entire prehistoric settlement is a full day adventure on foot if one dares to explore further.
With so much adventure on wheels all morning, it's time to stretch your legs and enjoy a picnic breakfast set against the beautiful surroundings of the Walawe River. In fact, you may want to take a little stroll along the river bank, under the giant Kumbuk Trees, while the staff sets up the meal. This river is famous for the precious gems that have been found hidden in the sand, and, just recently, a local tourist found a gem worth Rs. 8.5 million on the riverbank!

After breakfast, your safari in the Udawalawe National Park will continue, and you will have an opportunity to spot more of its abundant wildlife and the various species of birds.
As we exit the park around 10:30am it will be time to experience some local wonders. To start with, you will discover a traditional way of communication that is still in use in this part of the world, despite all the modern technology you left behind in the city.
Then, you will be taken to Handagiriya, where the ancient Intermediate Kingdom of King Walagamba is believed to have been situated. The Forgotten Kingdom commands its place into a very brief, but important period of our 2500 year long history. This is one of the places where King Walagamba settled during his 14 years of gathering and preparing an Army to recapture his own Anuradhapura Kingdom from the invaders [103 BC to 89 BC].


Following an enthralling exploration of the site and ruins of Handagiriya, it will be time for lunch. Today, your lunch is an authentic country meal prepared and presented by locals. Other than for some of Ahaspokuna's guests, they have very little exposure to foreigners. Hence, you will have to excuse their shyness! Apart from the few locals around, you will be in private and serene surroundings.
Your day's adventure with diverse experiences and unforgettable memories will come to an end at 2pm, at which point your drive back to the camp through the village tracks will begin.