Ahaspokuna bush-walks camp Sri Lanka
All-suite tented camp in the remote wilderness, offering the most immersive , luxury , wilderness living experience in Sri Lanka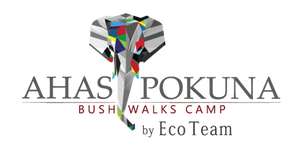 Unwind : Relax : Do everything at your own pace : Rediscover yourself and your loved ones : Immerse in complete luxury in the wilderness . . .
Welcome to the hidden 2260-acre area of pristine wilderness at an altitude of 586M that was created by merging a historical hideout, used in the revolution of 1817, and a 200 sq. km. area of protected forest.
This luxury tented camp with only 3 luxury Suite Tents , provides experiences that are all about immersive luxury living in remote wilderness - an environment where there are new discoveries around every corner. Your suite , tastefully & uniquely decorated is surrounded by a 10,000 Sq M of private space with a magical star bed and bush bathtub overlooking the grasslands. Impeccable service levels , Sri Lankan gourmet cuisine and miles & miles of serenity in isolation which you can't get anywhere else in the country sets the benchmark of real wilderness living.
Living Experience
We are offering you an exclusive, private, bushwalk and wilderness living experience that has not been offered in Sri Lanka before. Our rates include all meals, accommodation, tea & coffee, drinks, as well as all walks and activities
What sets Ahaspokuna apart from any other accommodation
A vast space with unmatched privacy
We offer you approximately 10,000 square metres of private space; arguably the largest of its kind in any wildlife camp, lodge, hotel or other accommodation in Sri Lanka.
Inside this vast area, you will find a luxurious living space with plenty of cosy and private nooks for you to read, relax, meditate, and practice yoga. But, what sets it even further apart from any other accomodation in Sri Lanka, is the private Star Bed and Bush Bathtub that accompany each living space.
First-ever Suite Tent in Sri Lanka, the largest of its kind
Starry, starry nights with our full-fledged independent Star Beds for all living spaces
Have a bath in our "Wild Bath" overlooking the grasslands
We have no motorable road… this means complete bliss, away from the hustle and bustle of the outside world
A unique elephant fence: encircling the humans, not the elephants
Enjoy bush walks in a way that has never been done before in Sri Lanka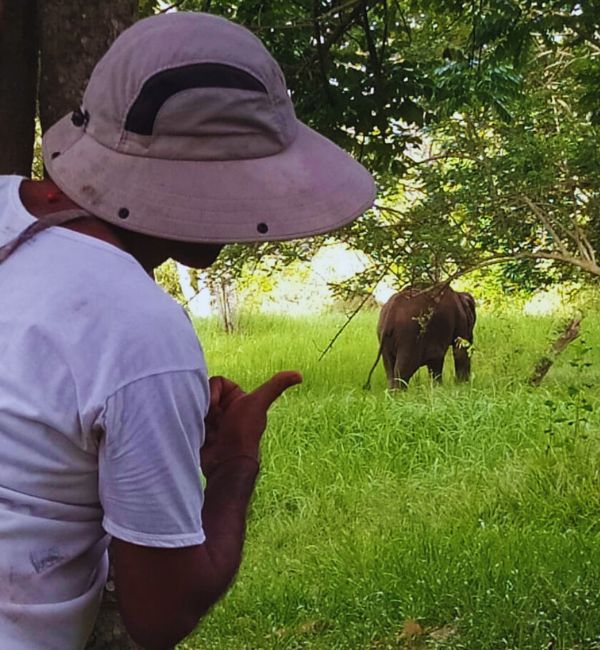 Finding our roots..
The history of Ahaspokuna is deeply connected to the history of Sri Lanka itself and it has indeed been an eventful past. Its roots are deeply entrenched in the history of the great Kandyan Kingdom in particular and the colonial invasions of the time, as well as the heroic resistance of the hill capital and its people against foreign invaders.
The highlights of this great history include the up country, leaders signing a treaty with the invaders and the subsequent breach of contract by the colonial masters, the 1818 Uva revolt by the key hill country leaders etc
More about Ahaspokuna Experience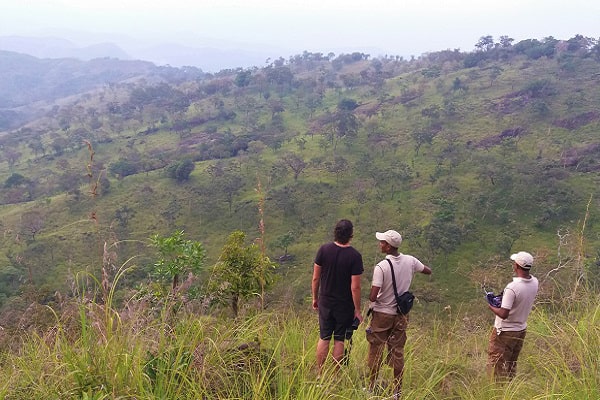 During our world-famous bushwalks, you will be guided by professional naturalists and expert Bushmen who have lived in this forested area for several generations. Enjoy Sri Lanka's famous warmth and hospitality at its finest and make your dream of living in the wilderness a reality.


More information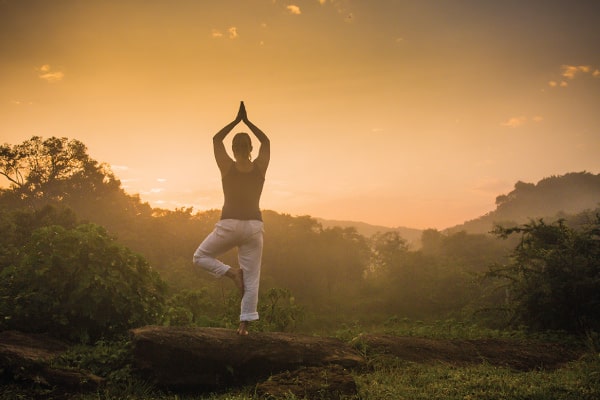 Private Bushwalks, Yoga, Meditation, Ayurvedic Massage Therapy, Culinary Classes, Udawalawe National Park Safaris, Exploring Prehistoric Human Settlements and a Forgotten Kingdom… is simply a beginning to your story at Ahaspokuna.



More information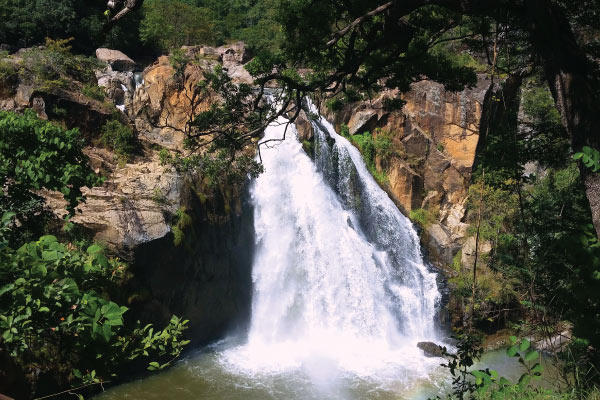 Immerse your senses in a mosaic of habitats with wide grasslands hiding an eclectic variety of plants and herbs – some of which have medicinal value, cave systems used by elephants that go there for salt, streams, hidden waterfalls… and, amongst a plethora of mammals and birds, you discover the true meaning of co-existence.
More information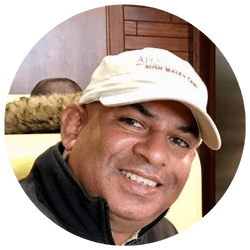 All this quintessentially makes Ahaspokuna
what it is – a magical experience.
It's high time that we, as the key tourism industry stakeholders, understand our responsibility when it comes to creating accommodation and expenses. We should not limit our creativity and only flock to where everyone else is going. We should have the courage, creativity and grit to go to places that seldom others goes to and create a successful, creative and sustainable Tourism Experience.
That's exactly what we have done by creating Ahaspokuna.

Anuruddha Bandara
Founder - Ahaspokuna Bush Walks Camp