Story of Ahaspokuna
On the verge of succumbing to the relentless agitations of the rebels, the colonial rulers unleashed a ruthless campaign to murder every man, burn down every home and destroy all the farmlands in the rebel areas. Munwatta , which was just 12.4km away from Walapane, where there were 3 rebel leaders of 18 did not have any mercy from the rulers. The rebels were left with no choice but to retreat to the safety of the uninhabited southern hills. 
After weeks of traversing harsh conditions and searching for a location to settle down in, the rebels found a safe haven with enough natural cover, a healthy supply of water and fertile grounds for cultivation. This sanctuary was called 'Ahaspokuna'. Though only three families survived the treacherous journey, they had finally found their refuge.
A few years later, once the threat of genocide had subsided, these families moved further south and settled in a more open valley. Since it was the first village they established since their great passage, they named the village 'Mul Gama' which literally translates as 'First Village'.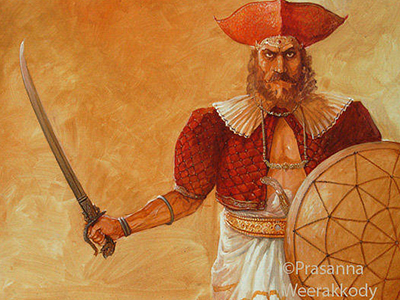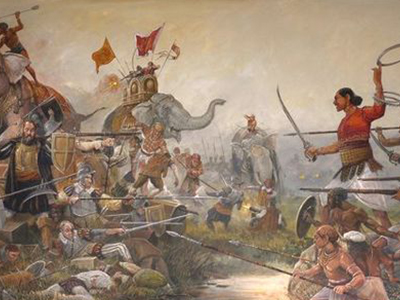 The three great houses of the village were named 'Ihala Walawwa', 'Meda Walawwa', and 'Pahala Walawwa'. Even though they had founded a new village, they still kept the Ahaspokuna settlement for cultivation purposes. Generations later however, Ahaspokuna was forgotten and was only used occasionally for chena cultivation.
More than 100 years later, Karunarathne Abeykoon, the founder's father, rediscovered his Pahala Walawwa roots and traced his family history back to this settlement after 12 years of arduous research. He was able to trace all the land that belonged to his family and his relatives in Ahaspokuna. The land settlement published in the gazette of January, 1957 on Ahaspokuna, helped him a great deal and he was further able to trace the historical records of the property utilising the plans obtained from the Surveyor General's Office.
The present era of development meant that almost everyone who owned other blocks of land in the Ahaspokuna area had migrated to bigger cities and were more than willing to hand their lands over to Karunarathne.
After years of laborious research, tracking family roots, interviewing hundreds of people and gaining legal clearances, Karunarathne and his son Anuruddha Abeykoon Bandara, were finally able to start up their dream project. Along with the help of their reliable team, they were able to establish Sri Lanka's first-ever private wildlife reserve and walking safari camp in the historic refuge of Ahaspokuna on 16th December 2016 at the auspicious time of 8.52am.
image copyrignts © Prasanna Werakkody