Yoga at Ahaspokuna
Yoga in the centre of Ahaspokuna's tranquil forest, is a more enhanced experience. Performing yoga as dawn breaks over the quiet trees is a perfect way to begin your spiritual journey in light, and performing it again as the shadows start to fall at sunset brings about a beautiful closure. With our experienced instructor on hand, the "Yoga at Ahaspokuna" programme is ideal for someone setting out to discover yoga, as well as for a seasoned practitioner.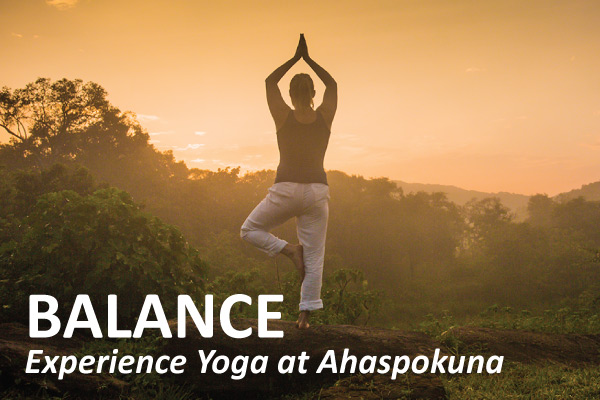 MEDITATION at Ahaspokuna
"You don't have to control your thoughts. You just have to stop letting them control you." – Dan Millman
The best way to describe meditation is that it is a way to achieve mindfulness. It is a way to be aware of what we are doing and where we are; to be in control of and not be controlled by the events around us. Focusing the mind to achieve this is within everyone's reach, and it is much easier when you are surrounded by the pristine beauty of Ahaspokuna. The grasslands, forests, waterfalls and even the creatures around you will be part of the process that helps you achieve mindfulness. As it is with everything, all you need is practice and guidance to reach your goal. At Ahaspokuna, our meditation teacher will take you on a journey that is both enlightening and fulfilling.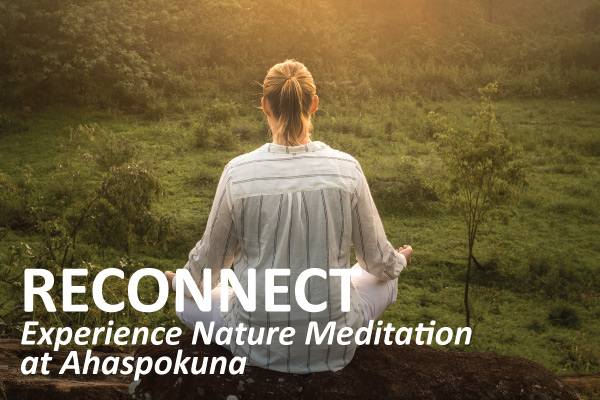 AYURVEDA massage therapy at Ahaspokuna
Abhyanga or Ayurveda oil massages are a form of massage that is concerned with relaxation. Exploring the 2260-acre secluded wilderness of Ahaspokuna on bushwalks can be rather exhausting, and an Ayurveda massage would be the perfect relaxing end to a tiring but happy day. Ayurveda massage works on manipulating energy fields, stimulating circulation and nourishing your skin from head to toe with Ayurvedic oils. The end result of this massage is an experience that leaves you with a calm mind and a completely relaxed body that can take on the world with confidence.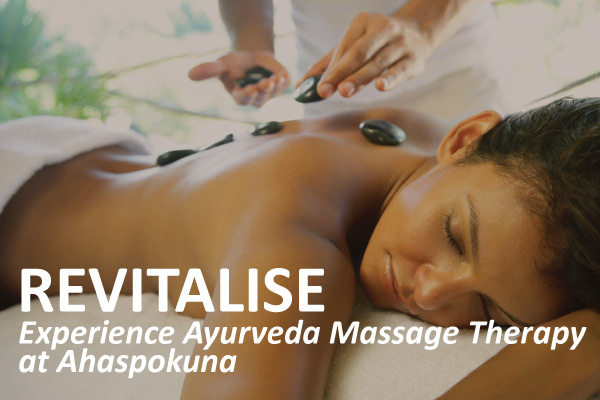 Wellness in the Wilderness at Ahaspokuna – (YOGA, MEDITATION & AYURVEDA)
Ahaspokuna provides a perfect fusion for guests who are looking for serenity with a dash of adventure in the wilderness. Experience exciting bushwalks through paths forged by the elephants, restful yoga & meditation sessions, and revitalising Ayurveda massages. This programme will calm even the most restless soul and restore balance in them to face the world with a clear mind. Whether you're a solo traveller, couple, or part of a big family, this is your chance to awaken the mind, body and soul in a 5-nights 6-days programme that is as satisfying as it is rejuvenating, in a luxury camping setting.