Welcome to the Lost World
A place almost untouched by man. Where there's tall grass, wild creatures and gentle giants. A place where you could get lost in your thoughts, with countless things to inspire you. A place so pristine, it gives you a sense of what it was like thousands of years ago, before man and machine conquered all. Welcome to… Ahaspokuna.
Elephants, Cycling, Zip-Lining and Canoeing
Ahaspokuna is filled with unique bushwalking trails created by wandering elephants which will take you across the hills, down valleys and through the forests, all the while bringing you closer to close encounters with the wilder residents of the land. However, be warned, though very patient and tolerant, some of them, like the herd of elephants that frequent the area, don't like to be startled! Therefore, know when to step lightly and when to thump down and declare your presence! Don't worry about that too much though, as your personal Naturalist and Bushman will both look out for you and advise you. When you want a change of scenery – quite literally – a different type of adventure can be arranged for you; this includes cycling, zip-lining and canoeing to your heart's content!


Bush Baths, Fine Dining and Star Beds
When you're done with all the physical activity, return to the camp and head over to your Bush Bathtub set right outside your suite-tent, to relax in a stimulating aromatherapy bath. Again, worry not, the bathtub may be outside, but your privacy is ensured. When you are refreshed and relaxed, head over to the open-air dining tent to indulge in delicious Sri Lankan cuisine, with some special ingredients foraged from the forest! As the moon travels out of the shadows, spend the night under the stars on your private Star Bed, and exchange a daydream for a sleepier dream.

What to expect
Your own, private luxury suite-tent with a private Day Bed / Star Bed and a Bush Bathtub
Private fine dining, wine, and more
Guided bushwalking adventures in a 2260-acre Lost World with professional and experienced Naturalists and Bushmen
The chance to live with and witness wildlife such as Elephants, Sambar Deer, Porcupines, Pangolins etc.
Adventure sports such as zip-lining, canoeing and cycling
All-inclusive accommodation plan with a delicious Sri Lankan menu
Amazing landscapes and pristine wilderness
An immersive glamping experience, in the heart of the forest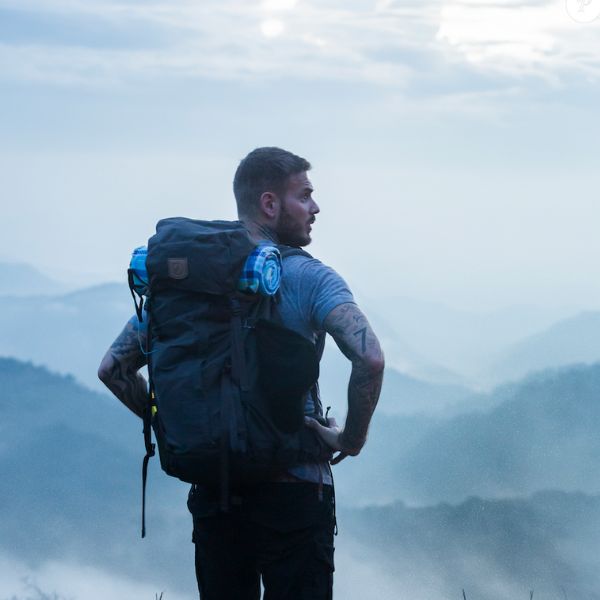 The programme
Day 1
Arrival: We meet you at the designated meeting point by noon and start the short welcome trek through the Lost World. Your luggage will be taken by our porters so that you have time to look around and take in the sights as you make your way to the camp. After the welcome briefing by our professional Naturalist at the camp lounge area, you may check-in into your suite-tent. You will be briefed on the features of the tent and the associated facilities. After you settle in, lunch will be served.
Post-lunch: Our Naturalist will discuss the evening programme with you. You are free to take it easy and explore the large campsite and the surrounding area at your leisure, or you may opt for the 2 ½ to 3-hour adventure bushwalk that will take you through the grassland and forest.
Evening: We meet you again around 6pm at a unique viewpoint that lets you enjoy a magical sunset so vivid, no camera in the world can do it justice.
Dinner & Drinks: Take a relaxing soak in your Bush Bathtub and meet us near the campfire for drinks, dinner and campfire stories under the stars.
Post-dinner: Wrap up a day of adventure and bliss with a relaxing night walk. If you're up for it, bundle up and visit our "Hide" near the waterhole for an immersive experience of nocturnal wildlife as the chilly forest breeze sweeps across the grasslands. Or, simply retire to your suite-tent or Star Bed and enjoy the rest of the night isolated with nothing in-between you and a billion stars.
Day 2
Breakfast: An early wake-up call for breakfast by 6:30am to start the activities lined-up for the day. 
Post-breakfast: Adventure time! We will start to descend on our 20-minute trek by 7:00am to pick up the bicycles. The ride will last approximately 1 ½ hours and will take you to an old village named Kinchigune (optionally you can choose to skip the cycling and ride there in a vehicle). Our Lost World Adventure Centre overlooks a beautiful lake named "Samanala Wewe" (Butterfly Lake), where your next adventure begins. Fly through the forest with an exciting zip-line down to the lake bank, where you will then prepare for your canoeing experience! After we fit you with the required protective gear, you can explore the lake at will on a Sit On Top canoe, accompanied by your Naturalist and canoe guide.
After some delicious refreshments, completely cool down with a dip in the river which feeds into Butterfly Lake! An authentic village lunch will be served at around 12:30pm at a viewpoint overlooking the lake. If you are exhausted after the activities, fear not, you don't have to cycle back! A vehicle will be available to take you back to the vicinity of the camp.
We arrive back at camp at around 2:30pm.
Relax in your Day Bed / Star Bed, unwind in your Bush Bathtub, or simply fall asleep in your private garden hammock. Afterwards, you could partake in the evening bushwalk, lasting approximately 2 hours, or you could opt out of it and just relax for the rest of the afternoon.
Dinner: Meet us near the campfire for a delicious BBQ dinner under the stars.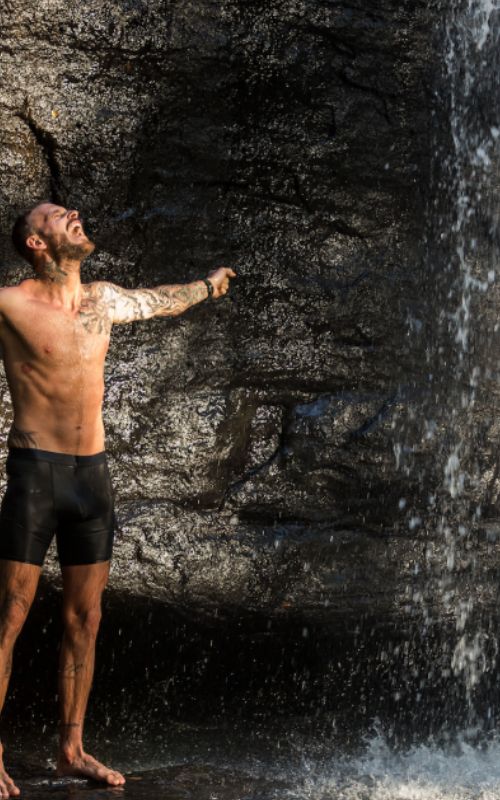 Day 3
Morning: We start the pre-breakfast guided nature trail at 6:30am. This bushwalk takes about an hour – you are free to brave it, or you may sleep-in and meet us for breakfast at 7:30am.
Post-breakfast: Sometimes goodbyes can be long and fun, and that's precisely what's in store for those leaving the camp. Your departure trail is roughly a 20-minute trek with a descent of about 300 metres, taking you back to where we first met you. This is where we bid farewell and you leave behind the mysterious Lost World… until next time!